SuperDividend Report: Q4 2016
The Global X research team has posted the SuperDividend Report for Q4 highlighting yield comparisons, performance, historical distributions, and underlying credit ratings for the Global X SuperDividend suite. Click here to see the Q4 SuperDividend Report.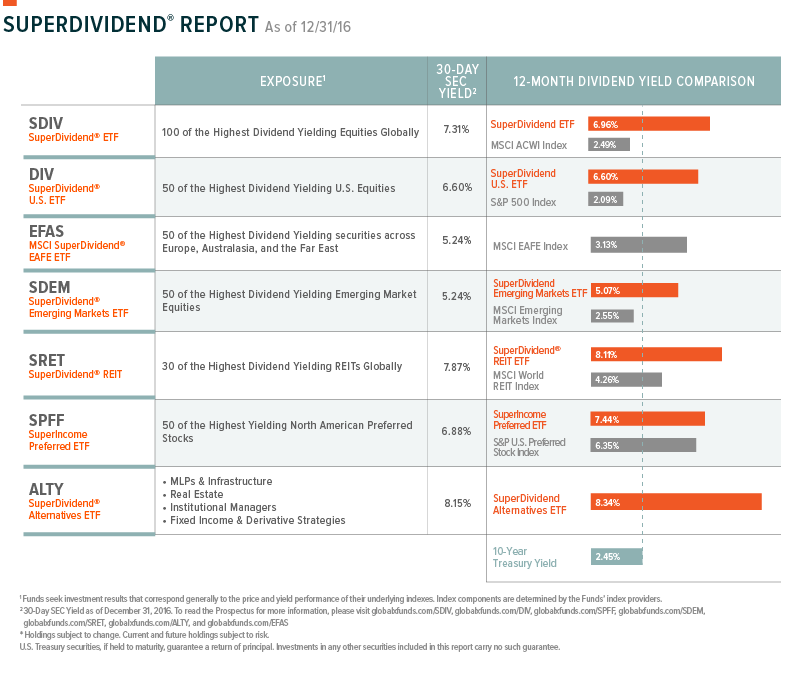 For performance data current to the most recent month- or quarter-end, please visit SDIV, DIV, EFAS, SDEM, SRET, SPFF, and ALTY.